Dental tourism is on the rise. The opportunity to top up your tan whilst having your teeth done at a fraction of the price you might pay in the UK? What's not to love? But do you know the risks?
Jack Fincham who won Love Island back in 2018 was a huge topic of conversation for dentists everywhere as we watched, mesmerised by his teeth. We always experience a higher than normal volume of enquiries around the time Love Island airs. This is because everyone wants to have teeth like the ones they see on these good-looking people on the telly. Jack has recently been in the press, and on the BBC. Talking about how much he regrets having his teeth done abroad and the consequences he is suffering from as a result of being misinformed about the risks before embarking on treatment.
Jack travelled abroad to have a smile makeover which involved the placement of crowns on almost all his top and bottom teeth. He stated that cut-price treatment was his incentive to go abroad for treatment, claiming it was much more affordable. 
Turkey and Budapest are two of the most popular destinations for dental tourism. A survey in 2019 indicated over 35,000 Brits travelled to foreign countries to receive budget-friendly treatment. Many clinics advertising their services even organise your travel and accommodation, and can accommodate you as quick as you want. Although it seems like so far there is no good reason not to travel abroad for treatment.
Let's Discuss The Risks Of Dental Tourism – Travelling Abroad To Have Your Teeth Done
The cheaper prices may mean that cheaper quality materials are being used. Whether it's implants or crowns, can you be sure what they are placing in your mouth is of an acceptable quality? In the UK, strict regulations govern the quality of materials we use to make sure they are safe and can stand up to the job.
Can you be sure of the dentist's qualifications? Do not get taken in by the fancy clinic or the cheap deal. It's far more important to ascertain exactly what the training and experience of the dentist doing your treatment are UK standards of practice are the highest in the world, and clinicians can only perform certain procedures with appropriate training. Do ask them and search their website. If it is not clear what their clinical background is, then it's not worth the risk.
The standards of cleanliness and protocols of practice may not be great. We have very strict guidelines on everything. From cross-infection control to training to recruitment but those standards are not imposed on clinicians in other countries. Sub-standard hygiene practices increase your chances of infection and failure of treatment.
Access to aftercare and the capacity to complain when things go wrong. If things don't go to plan, there may not be much you can do about it – and accessing corrective treatment might be extremely costly – more than what you saved going abroad to have it in the first place.
Exposure to over-treatment – drilling away more of the tooth or placing unnecessary crowns, than what we might have advised in the UK which could potentially lead to complications, including root canal treatment and tooth loss.
Confusion with consent – patients often tell us that although the person who organised their trip on behalf of the clinic spoke great English, the dentist themselves spoke little so there was not much opportunity to ask questions, discuss treatment or even fully understand what they were going to have done.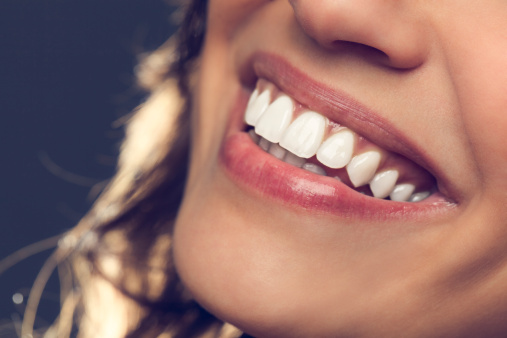 The lure of well-worded adverts promising you a smile that gives you your confidence back – and an all-expenses paid holiday alongside – can be quite difficult to resist. Especially if you're struggling with low confidence or don't like your smile. But it is your responsibility to do as much research as possible before you commit because once you're there and undergoing treatment, there is very little you can do.
At Cambridge Dental, we take our duty of care seriously and commit ourselves to implementing the highest standards. Whether it is in the training of our team or the standards of cleanliness and the quality of materials we use. Treatments are carried out using the latest and safest technology. So all our patients can confidently undergo all their treatment knowing they are in the best of hands.